SeleonHair Official Human Hair Mall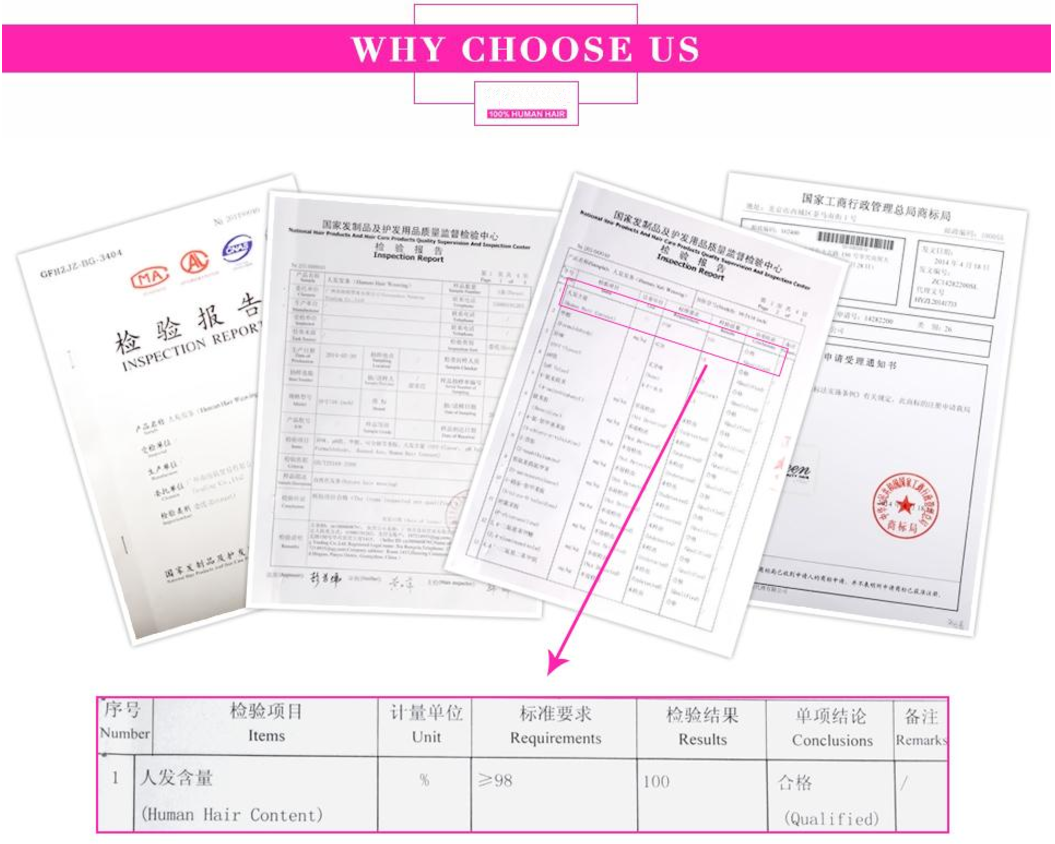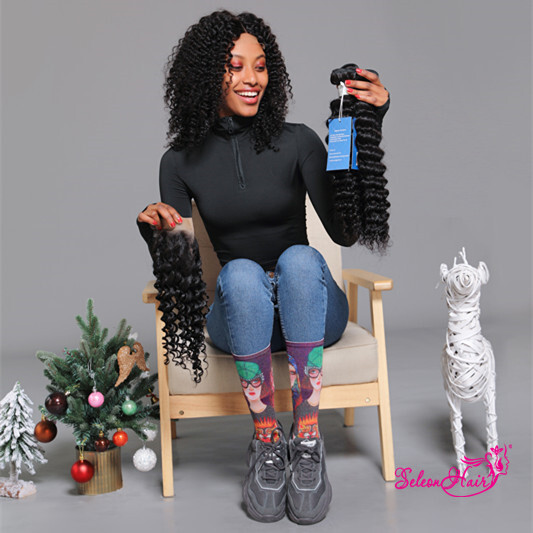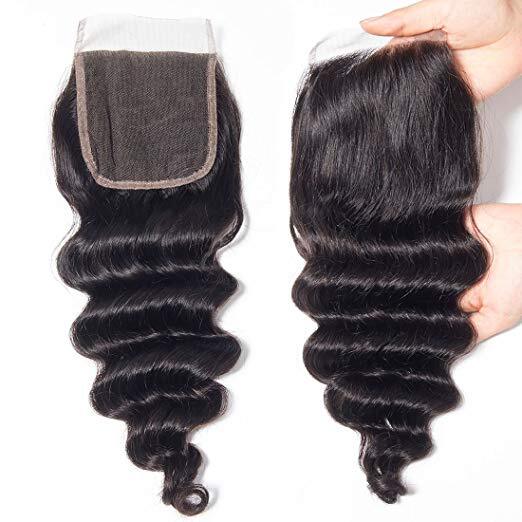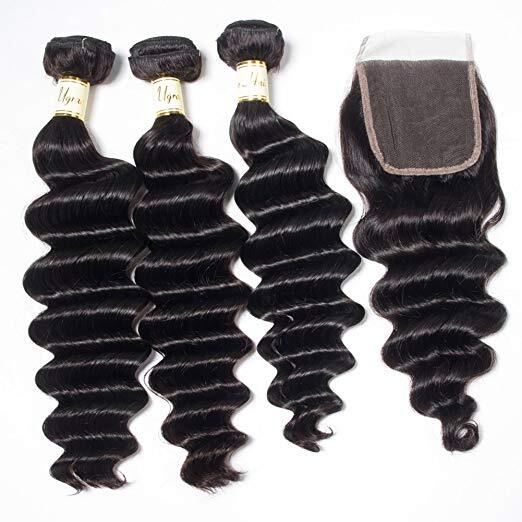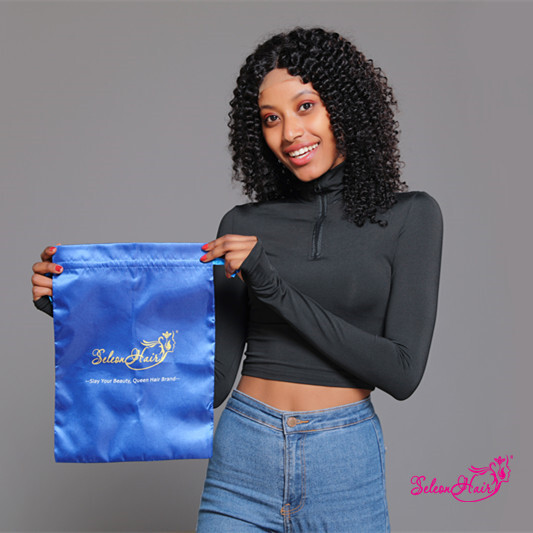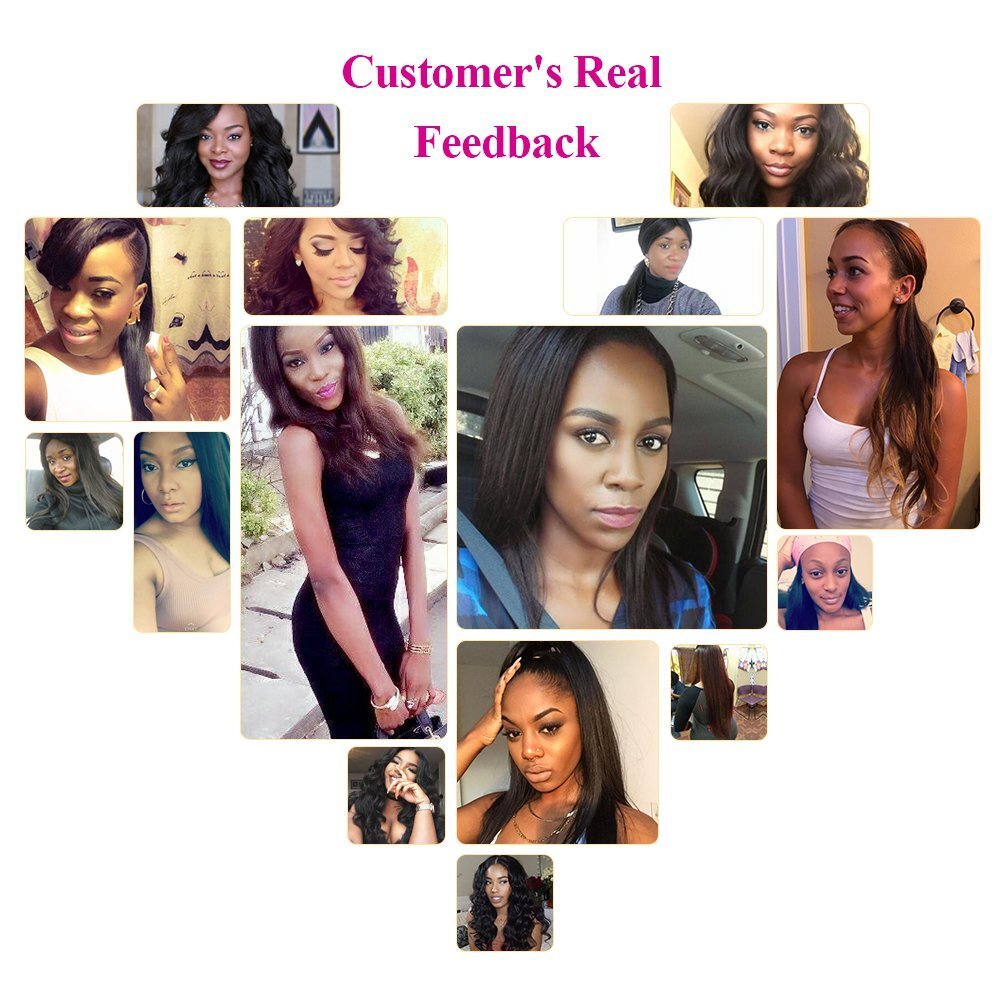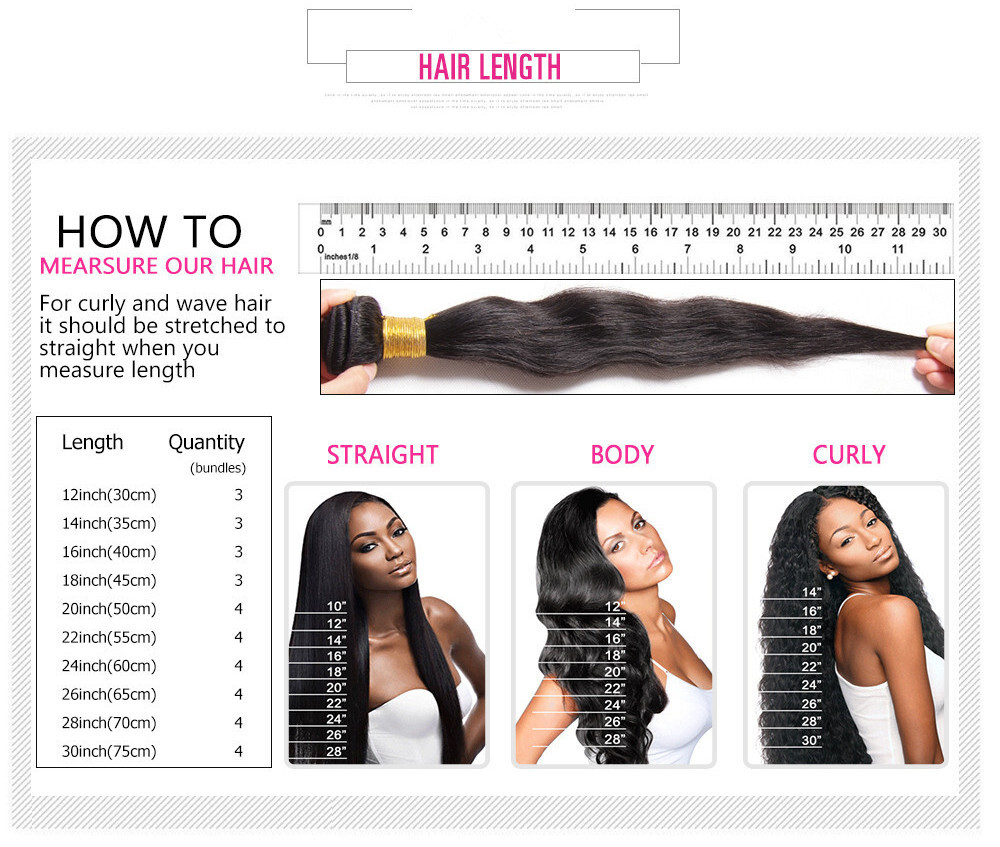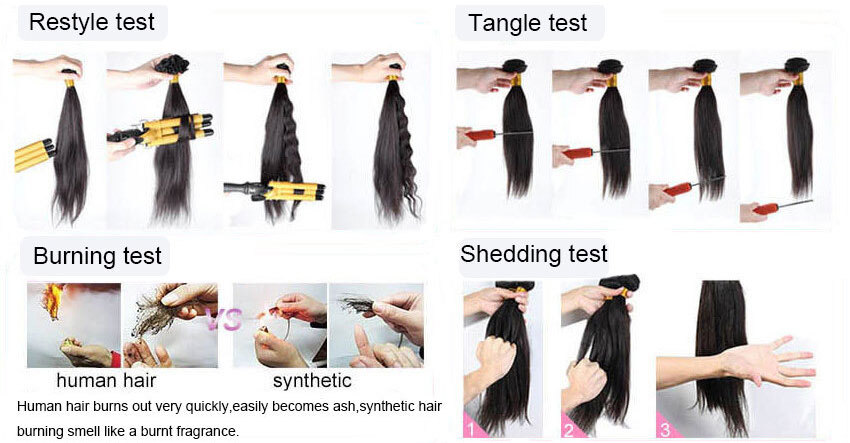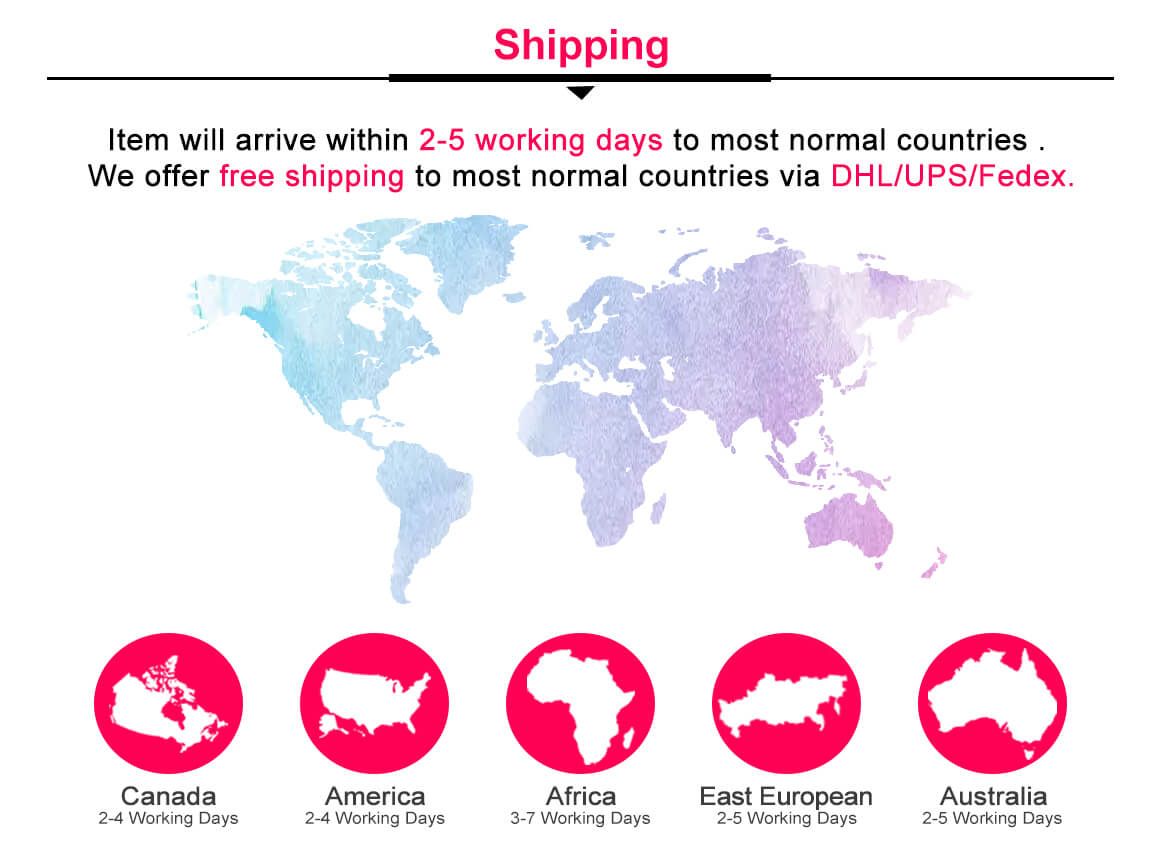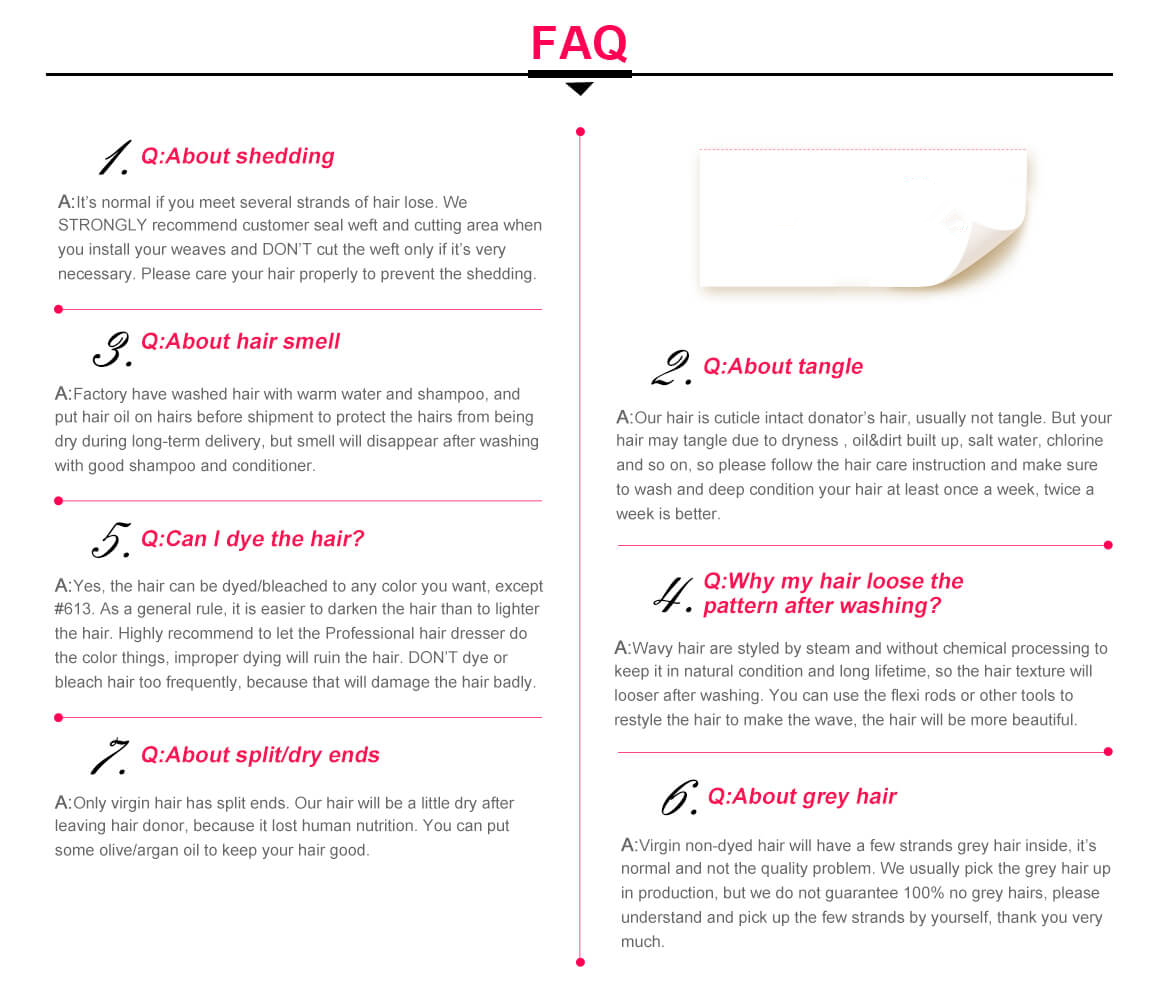 We are looking forward to cooperation with you! Please contact me to know more details.
Whatsapp: +86 18660039607
Phone Number: 0086 18660039607
Instagram: seleonhair
Facebook: SeleonBeautyHair
Email: seleonhair@gmail.com

---
Product: Seleonhair Brazilian DeepWave Human Hair Bundles With Closure For Sale
You May Also Like: Seleonhair Cheap Human Hair 3 Bundles With Closure For Sale Free Ship
#deepwave virgin hair closure #deepwave human hair extension #quality deepwave hair
Brand Name:

Seleon Hair
Texture:

Brazilian Deep Wave Human Hair
Unit Weight:

100g(+/-5g)/piece(weft)
Packing:

3 pcs Weft & 1 pc Closure
Hair Grade:

8A-10A
Can Be Permed:

Yes
Suitable Dying Color:

Dark Color Only
Color Type:

Natural Black
Net Weight:
Human Hair Type:
Packaging:
Can Be Permed:
Material Grade:
Suitable Dying Colors:
Chemical Processing:
Texture:
Color Type:
By62ali.dTuesday, 05 July 2022
ByositogamergamerSunday, 26 June 2022
BySattyThursday, 16 December 2021
ByAliciaSaturday, 04 December 2021
This product is gorgeous! It came in a beautiful satin pink bag that I am definitely keeping up with! It is nice and full. No smell. Minimum shedding.
By jforcetoniMonday, 08 March 2021
Great communication! The hair is so silky! No smell! I will update more pics once it's installed!! I def will be ordering more!!
ByitskarisaTuesday, 13 October 2020
ByyulesaSunday, 24 May 2020
ByoliviaSaturday, 09 May 2020
This hair is very nice I like it very much it is soft and I get there fast in 4 days. Thank you for being responsabe
BykeniWednesday, 04 March 2020
Byx.fiaaThursday, 08 August 2019
This hair is wonderful very curly and full. I will be getting my hair from this company from here on out. Deep wave is tangle free and it's just amazing 5 star from me
By a_anithaaMonday, 05 August 2019
Bylylm.nobodySaturday, 03 August 2019
Love the hair.. light shedding but over all its everything I expected .. I made a wig outta my hair ! seller was wonderful .. and it took 3 days to get my hair .
Byx_aaaangelTuesday, 23 July 2019
I order at 12 closure,14, 16, And 18 bundles. I love it and will be ordering again. Quick Delivery and Great Communication. Little to no shedding. Smell a bit, But a quick wash should help. Had it installed and so far is one of the best. I will recommend this hair. Haven't tried to dye it yet but i will update pic and more info soon. THANKS LOVE.
ByfrankyWednesday, 22 May 2019
Hair is super soft! Received my order today shipping was super fast
Bylilsugaa.bbWednesday, 24 April 2019
ByEmaniWednesday, 17 April 2019
I made my hair into a wig and it turned out beautiful. The curl pattern is great, the hair was soft and it took color ok. Only thing is the curls loosened a bit from the coloring process but so far so good. I would definitely buy again and recommend it to friends. One more thing, I order a lot of hair basically from you tube reviews and I must say this is the 1st vendor to send the hair packaged exactly as the you tubers received theirs, with the free gift and all. Thanks Seleonhair.
ByTreciaSunday, 14 April 2019
So I was skeptical about ordering this hair because for the price it seemed too good to be true.Receipt of hair:Upon receiving the hair, my initial thoughts were that it would be thin; although it was soft, I thought I would truly need all 4 bundles for my hair.Install:When I completed my installation, I found that I didn't need all four bundles. Only using the full 22", part of the 20, less of the 18 and even less of the 16. My head was very full trying to use as much as possible of all four lengths.Wear:The wave/curl pattern I have maintained over a two week period before wash, with 2 braids and a scarf each night before I sleep. A little bit of shine serum or frizz control when I take the braids out in the morning. Very little shedding even though I cut the wefts, and no tangles!Wash:So I just washed the hair... My choice of shampoo is silicon mix and conditioner by the same company. The hair wash was amazing. No brown water! So no presence of dye. No tangling and no shedding! The curl has also returned in full fashion.So far so good. Will try to update with pictures.

BybossypinoySaturday, 23 March 2019
received the hair after just a week and 3 days ..tge hair is super soft and seems true to length...i love how full the bundles are and the closure is bomb... Communication with the seller was amazing and every question or issues I had was solved..love the hair might order again only thing is I noticed it had a funny smell but nothing a little conditioning won't solve the hair has not shed yet
ByJ BOSSLADYTuesday, 12 March 2019
Washed and wore over three time!!! Loves this hair
Customers Who Viewed This Item Also Bought